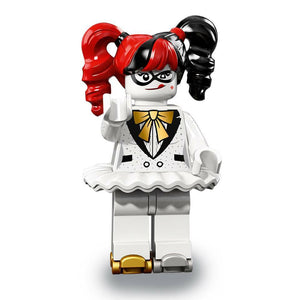 Mirthful, mischievous and just a little bit malevolent, Harley Quinn is The Joker's number one sidekick/hench-person/fan. She's endlessly loyal to her beloved Puddin', making her the only one in all of Gotham City that he can fully count on to help with his sinisterly silly schemes. And if Harley can cause enough of a distraction for Batman that The Joker can get away? That's all the better!
Bat-Fact: Named MVP of her one-woman roller derby team.
These minifigures truly are incredible and are sure to amaze your friends and family!