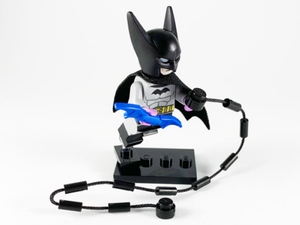 After witnessing the senseless murder of his parents, Bruce Wayne dedicated his life to fighting crime. By day, he's billionaire businessman Bruce Wayne, but by night, he's Batman, striking fear into the hearts of GOTHAM CITY criminals.
He also drives the absolutely coolest car on the planet and fights with the most amazing gadgets. Batman works both alone and alongside his fellow Justice League members to rid the world of evil and to prove to all that you don't need superpowers to be a Super Hero.
Regardless of which creepy Super-Villain he is battling, Batman has committed himself to bringing justice to GOTHAM CITY.